Thanksgiving Salad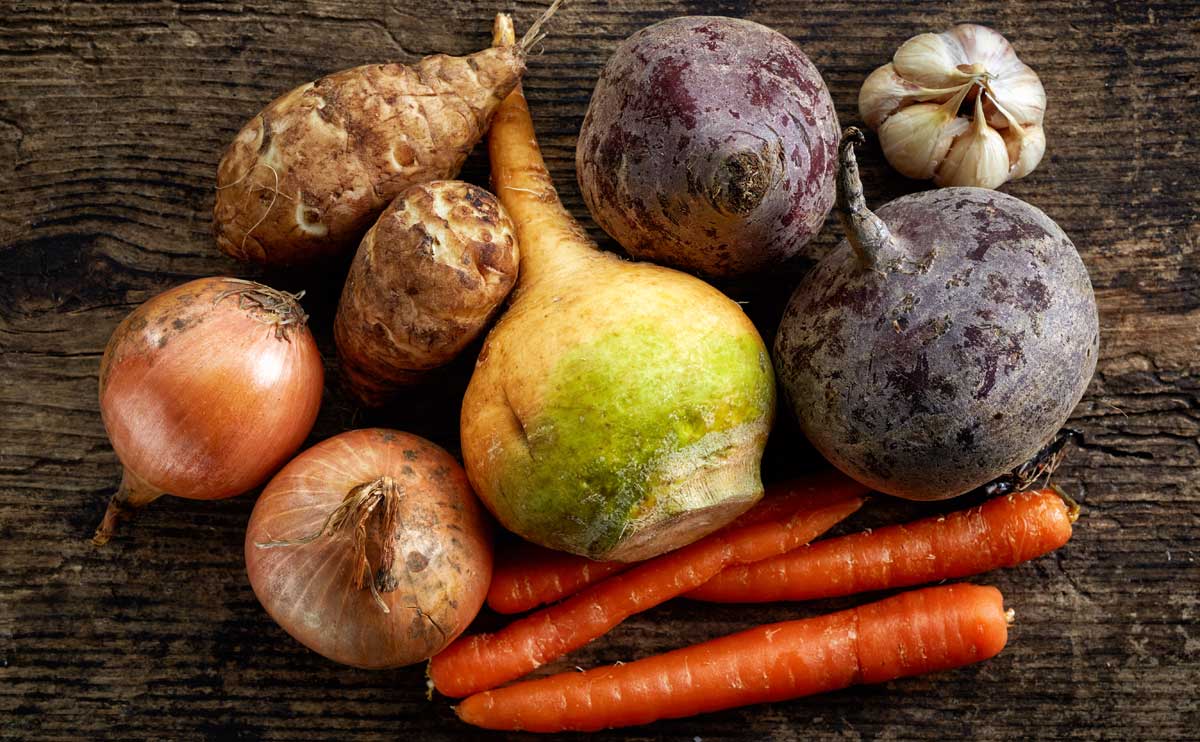 Here's a winter salad that's hearty enough to fill a hungry farmer's belly! Top with roasted chicken or leftover turkey to get in the holiday spirit.  Adapted from Alice Lee's lunch.
3 c. mixed Red Dog Farm winter roots (potatoes, parsnips, beets, turnips, celeriac, Watermelon radishes, etc.), chopped into 1-inch pieces
1 c. Red Dog Farm Brussels sprouts, halved (optional)
1 bulb of fennel, chopped
1 bunch mustard greens
1/4 lb. spinach
Optional toppings: crumbled goat cheese, seeds, chopped nuts, roasted chicken or turkey
Dressing:
1/4 c. olive oil
2 Tbsp. lemon juice
1 Tbsp. maple syrup or honey
2 tsp. Dijon mustard
Spoonful of Cranberry sauce (optional)
1/2 tsp. salt
Black pepper to taste
Drizzle roots and Brussels sprouts (if using) with olive oil and toss with salt and pepper. Roast at 400 degrees until tender and browned as desired. Chop fennel and tear greens into bite size pieces. Toss together in a large bowl.
To make the dressing, whisk together olive oil, lemon juice, maple syrup or honey, mustard, salt, and pepper. Drizzle dressing onto greens and toss to coat.  Top greens with roasted roots and any additional toppings.