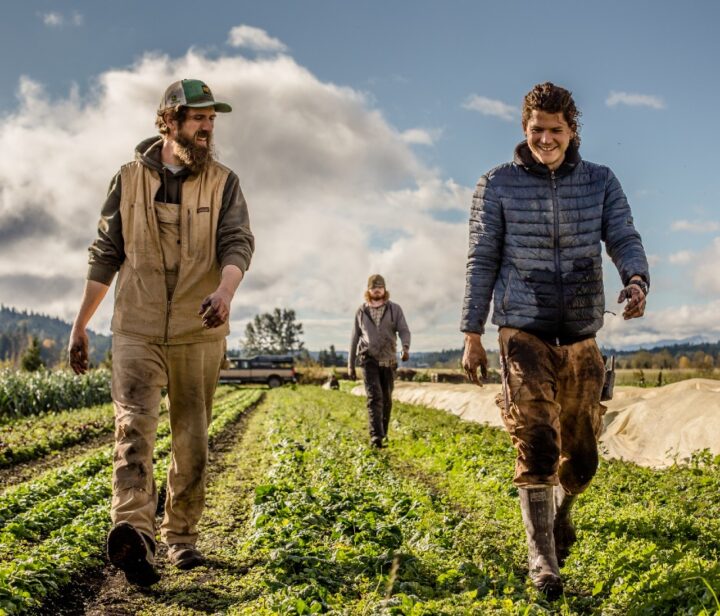 Current Job Openings
What's it like to work at Red Dog Farm?

About Red Dog Farm
Settled in the thriving farming community of Chimacum, Washington, Red Dog Farm boasts gorgeous views, salmon-bearing creek frontage, and prime growing conditions. We are a certified organic production farm and grow over 150 different varieties of vegetables, berries, cut flowers and plant starts on 23 acres. We pride ourselves in providing beautiful, nourishing food for the community through our large CSA program, in our Farmstand, at Farmers Markets, at local grocers, and to regional restaurants. We work hard, rely on organized systems and communication, provide consistent opportunities for trainings & learning, and have fun while doing it!

About the Red Dog Crew
The crew at Red Dog Farm enjoys the comradery that comes along with working hard as a team, having hands in the dirt and experiencing the fullness of seasons on the farm. The Olympic Peninsula is one of the most diverse landscapes to live and explore, and being in the rain shadow, we enjoy far more sunny days than the rest of the region. Red Dog draws employees who move to the area from all over to work on the farm, and we strive to create a culture of respect & inclusivity. It is important to us that our crew has a healthy work-life balance and can enjoy all the Olympic Peninsula has to offer while also gaining a vast range of farm knowledge and skills. Many of our former crew & managers have gone on to start farms of their own! Ideal applicants will have a strong drive to learn all aspects of the farm, be willing to work outdoors rain or shine, and work well on a team. Whether you are new to farming or have years of experience, we are looking to bring on more hard-working individuals to collaborate with us and the land to continue building a strong local food system.
Check out the bios of some of our current crew and photos from our previous seasons!