Swiss Chard with Honey Roasted Garlic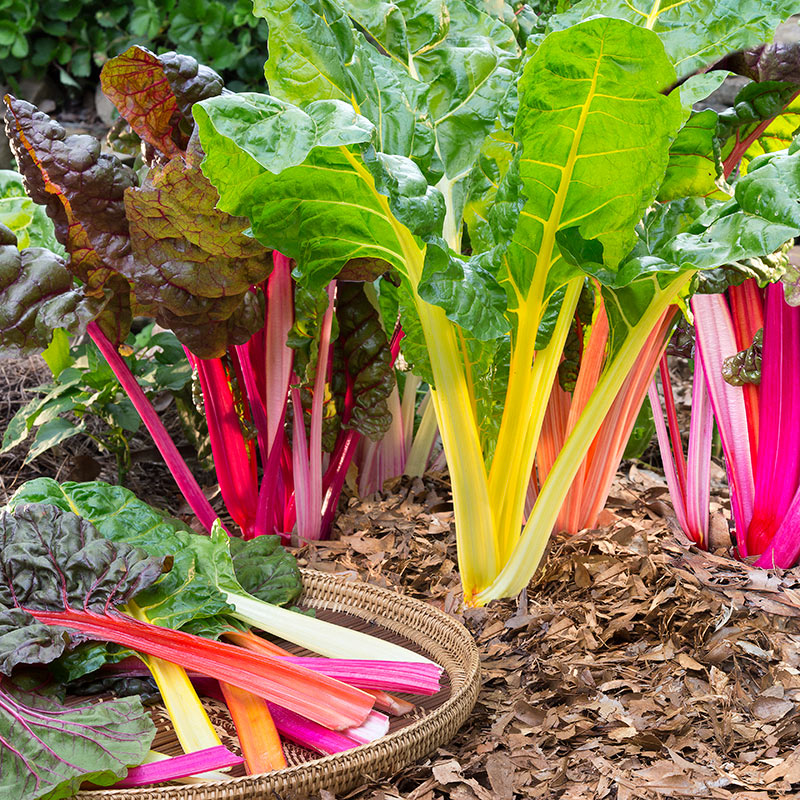 1 head Red Dog Farm Garlic
1 teaspoons honey
1 teaspoon plus 1 tablespoon extra-virgin olive oil
1 1/2 tablespoons salted butter
1 tablespoons pine nuts
1 bunch Red Dog Farm Swiss Chard, stripped of stems and cut into 1-inch pieces
Fine sea salt and freshly ground black pepper
Preheat the oven to 350 degrees F.
Cut the top 1/2 inch off of garlic, exposing the cloves. Set the garlic in the center of a square of heavy aluminum foil. Pour 1 teaspoon of the honey and 1 teaspoon of the olive oil over the garlic, replace the tops, and fold up the sides of the foil to make a package, crimping the top tight. Bake until very tender and golden, 40 to 45 minutes.
Transfer the baked garlic to a bowl, including all the juices in the foil pouch. When cool enough to handle, remove the garlic heads and carefully pop out the garlic cloves by pushing up from the bottom; try to keep the cloves intact. Add the remaining teaspoon honey and tablespoon olive oil and gently stir to combine.
Heat a very wide skillet over medium heat, and add the butter and pine nuts. When they begin to sizzle and turn golden brown, add half of the Swiss chard. Cook, stirring, until the greens wilt, a minute or two. Add the remaining chard. Once all of the chard is wilted, season with salt and pepper, and cook until most of the liquid has simmered off, another 2 to 3 minutes.
Add the honey-roasted garlic to the chard, mix very gently to combine, and serve.