Swiss Chard Salad with Lemon, Parmesan & Breadcrumbs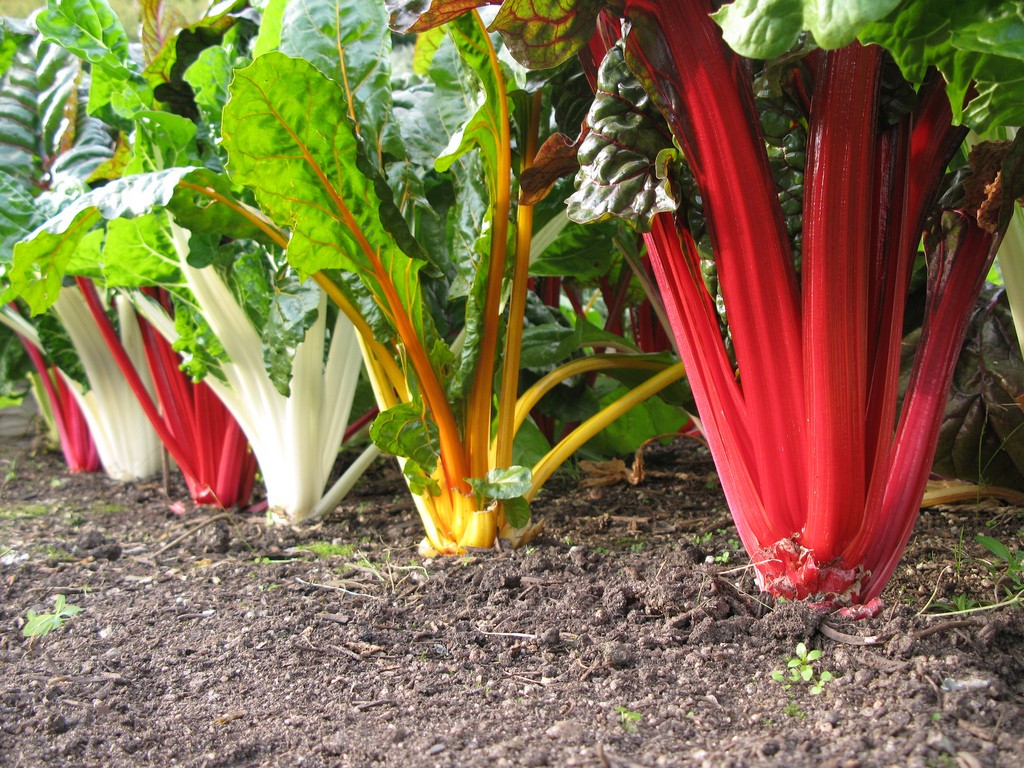 ½ bunch Red Dog Farm Chard
¼ pound Red Dog Farm Salad Mix (1/2 bag)
½ cup olive oil
1 clove garlic or 1 stalk Red Dog Farm Green Garlic, minced
Sea salt, to taste
Crushed red pepper flakes, to taste (optional)
1 lemon
¾ cups grated Parmesan, Grana Padano, or Pecorino cheese
Remove stems from chard leaves. Save for another use, or chop finely and add to salad later. Stack a few leaves on top of each other and chiffonade: roll them like a cigar and cut into 1/8 inch ribbons. Repeat until all the leaves are sliced and transfer to a large salad bowl. Add the Salad Mix greens.
Warm ¼ cup olive oil in a small, heavy skillet over medium heat. Add the breadcrumbs and cook, stirring frequently, until they are crisp and turning golden brown, about 5 minutes. Be careful – they can burn quickly! Stir in the garlic, a pinch of salt and pepper flakes (if using), and let them toast for another minute, then remove from heat.
Zest the lemon into the salad bowl. Juice the lemon into a small mixing bowl. Add a few generous pinches of salt. Slowly whisk in ¼ cup of olive oil.
Add the cheese and about 2/3 of the lemon dressing to the bowl. Toss until coated. Taste and add more dressing if you like. Toss in the toasted breadcrumbs and enjoy!