Strawberry-Fennel Compote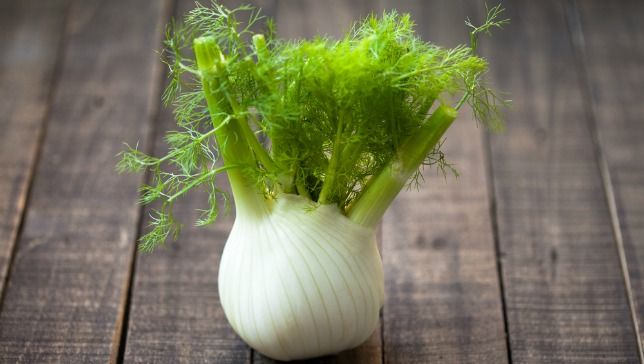 1 Red Dog Farm Fennel bulb —halved, cored and diced
1/2 vanilla bean—split, seeds scraped and bean reserved
Salt
1 pound Red Dog Farm Strawberries, diced
1/4 cup plus 2 tablespoons sugar
2 tablespoons fresh lemon juice
In a 9-by-13-inch nonreactive baking dish, combine fennel, vanilla bean, a pinch of salt and 2 tablespoons of water. Cover with foil and roast until the fennel is tender,  about 30 minutes. Meanwhile, in a medium bowl, toss the strawberries with the sugar, lemon juice, vanilla seeds and a pinch of salt and let stand until juicy, about 30 minutes.
Add the strawberries and their juices to the fennel, cover and roast for 30 minutes. Discard the vanilla bean and transfer the compote to a bowl.
Serve with pound cake, shortcake, or similar items.