Spinach Salad with Warm Bacon Dressing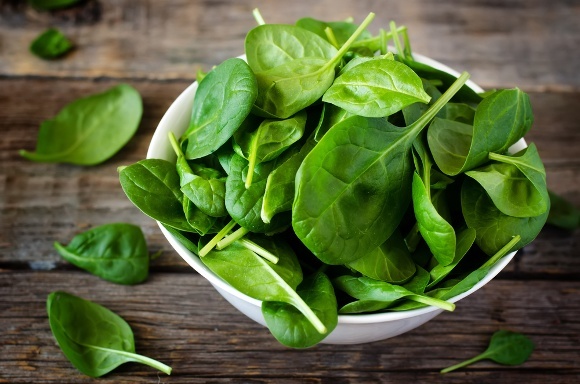 1/2 lb. Red Dog Farm Spinach
2 eggs
8 pieces bacon
3 Tbs red wine vinegar
1 tsp sugar
1/2 tsp Dijon mustard
1/4 red onion, thinly sliced
Black pepper
Remove the stems from the spinach and wash, drain and pat dry thoroughly. Place into a large mixing bowl and set aside. Boil the eggs, let cool, then slice each egg and set aside.
While the eggs are cooking, fry the bacon and remove to a paper towel to drain, reserving 3 tablespoons of the rendered fat. Crumble the bacon and set aside.
Transfer the fat to a small saucepan set over low heat and whisk in the red wine vinegar, sugar and Dijon mustard. Season with black pepper.
Add the sliced onion to the spinach and toss. Add the dressing and bacon and toss to combine. Divide the spinach between 4 plates or bowls and evenly divide the egg among them. Season with pepper, as desired. Serve immediately.