Soba with Leeks, Mushrooms, and Pea Shoots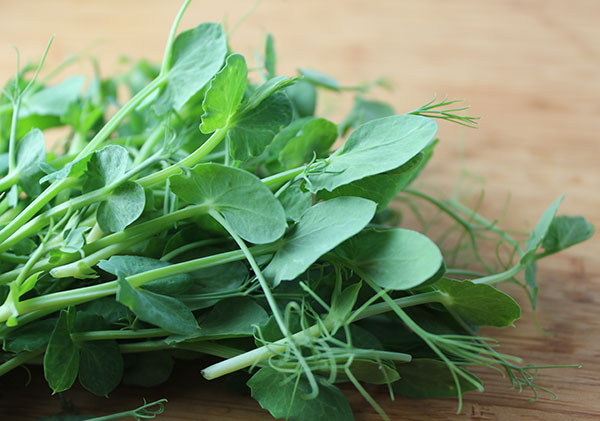 1 ½ C. Red Dog Farm Leeks, white and pale green parts only, sliced thinly
3 Tbsp vegetable oil
1/2 lb. fresh shiitake mushrooms, stems discarded and caps sliced
4 Red Dog Farm Scallions, sliced thin
2 Tbsp soy sauce, or to taste
2 tsp rice vinegar, or to taste
an 8- or 9-ounce package soba (buckwheat noodles)
1/2 lb. Red Dog Farm Pea Shoots
In a large skillet cook leeks in oil over moderately low heat, stirring, until softened, about 10 minutes. Stir mushrooms and cook 5 minutes. Stir in scallions, soy sauce, and vinegar and cook 1 minute.
In a kettle of salted boiling water cook noodles 5 minutes or according to package directions. Put pea shoots in a colander and drain cooked noodles over shoots to wilt them. Rinse mixture in cold water and drain well.
In a bowl, toss noodles with pea shoots and stir in cooked vegetables. Season mixture with salt and pepper and serve at room temperature.