Savory Leek & Cheese Tart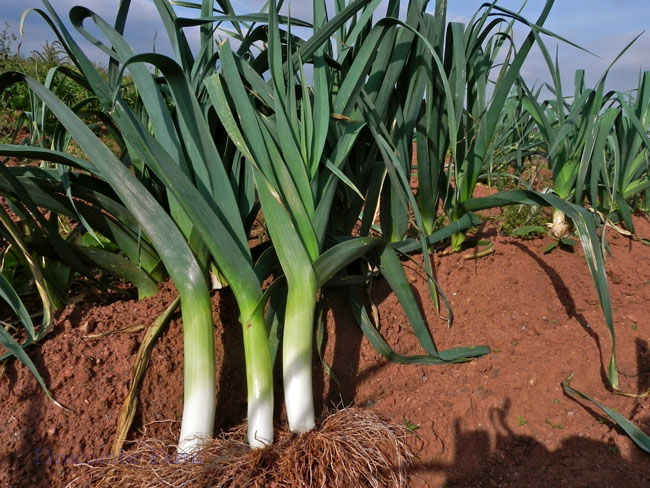 5 medium Red Dog Farm Leeks
2 Tablespoons butter
1/2 teaspoon salt plus more to taste
1/2 to 3/4 cup half-and-half or cream
1/4 teaspoon freshly ground black pepper
1 tart crust
1/2 to 3/4 cup freshly grated and highly flavorful cheese – Gruyère, Parmesan, or similar
Preheat oven 375°F. Clean the leeks, remove the root end and dark green leaves, halve them lengthwise, and cut them into thin slices.
Melt the butter in a large frying pan or saute pan over medium heat. Add the leeks and sprinkle them with the salt. Cook, stirring occasionally, until the leeks are very tender, about 10 minutes.
Add the half-and-half or cream. Reduce the heat to low and let cook to blend the flavors and reduce the liquid, about 5 minutes. Take the mixture off the heat and stir in the pepper. Taste the mixture and add more salt and pepper to taste, if you like.
Lay the crust in a 9-inch round tart pan (or similar). Add the leek mixture and spread it in an even layer. Sprinkle it with the cheese. Bake the tart until it's bubbly and golden, about 35 minutes.
Let the tart sit at least 5 to 10 minutes before cutting. Serve it hot, warm, or at room temperature.
Makes (1) 9-inch Leek Tart.