Roasted Carrots with Mint Lemon Dressing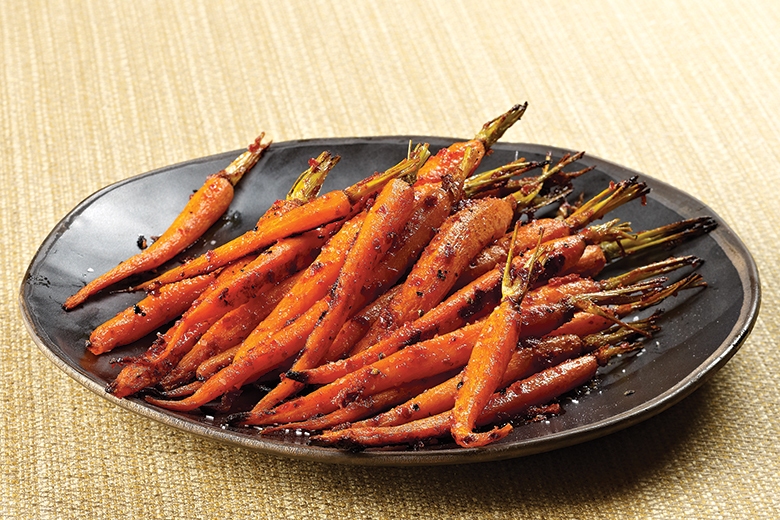 For the Roasted Carrots:
1 bunch Red Dog Farm Carrots (about 1 lb.), washed and ends trimmed
1 Tablespoon olive oil
Kosher salt or sea salt to taste
fresh cracked black pepper to taste
For the Dressing:
3 Tbsp olive oil
Zest 1 medium lemon
2 Tablespoons fresh lemon juice
2 teaspoons brown sugar
1 teaspoon dijon mustard
1/4 teaspoon Kosher or sea salt, or to taste
1/4 cup chopped fresh Mint
Pre-heat oven to 400 degrees F.
Toss the carrots with olive oil and season with salt and pepper. Transfer carrots to a roasting pan or sheet pan and roast in the oven for about 20-25 minutes, or until carrots are tender.
Add all the mint lemon dressing ingredients to a bowl and whisk together well.
When carrots are tender, transfer them to a serving platter or bowl and toss with the mint lemon dressing. Serve warm or cold.