Rhubarb, Arugula & Kale Salad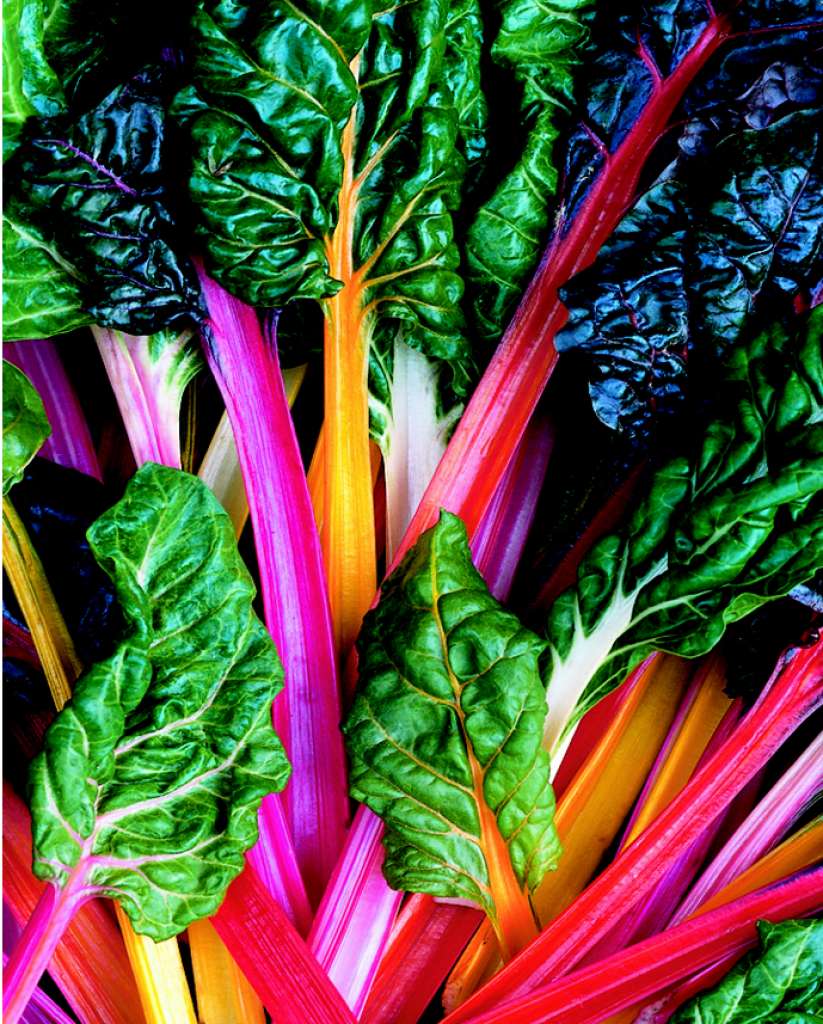 0.7 lb. Rhubarb, cut into 3/4″ pieces
1/4 cup honey
1/2 cup chopped walnuts
2 Tbs. olive oil
2 Tbs. white balsamic vinegar (or any kind)
Salt and pepper
1/4 lb. Red Dog Farm Arugula
1 bunch Red Dog Farm White Russian Kale
2 Red Dog Farm Green Onions, thinly sliced
1/2 cup fresh goat cheese
Preheat oven to 450 degrees, with racks in upper and lower thirds. On a rimmed baking sheet, toss rhubarb with honey. Roast on upper rack until beginning to soften, about 5 minutes. Let cool on baking sheet. On another rimmed baking sheet, toast walnuts on lower rack until fragrant, 3 minutes.
Holding the bottom of each kale stem, strip the fleshy part of the leaf from the stems. Gather all the stripped kale leaves into a stack on a cutting board, chop into fine ribbons.
In a large bowl, whisk together oil and vinegar and season with salt and pepper. Add arugula, kale and green onions. Toss to combine. Top with rhubarb, walnuts, and goat cheese.