Raw Raspberry Tart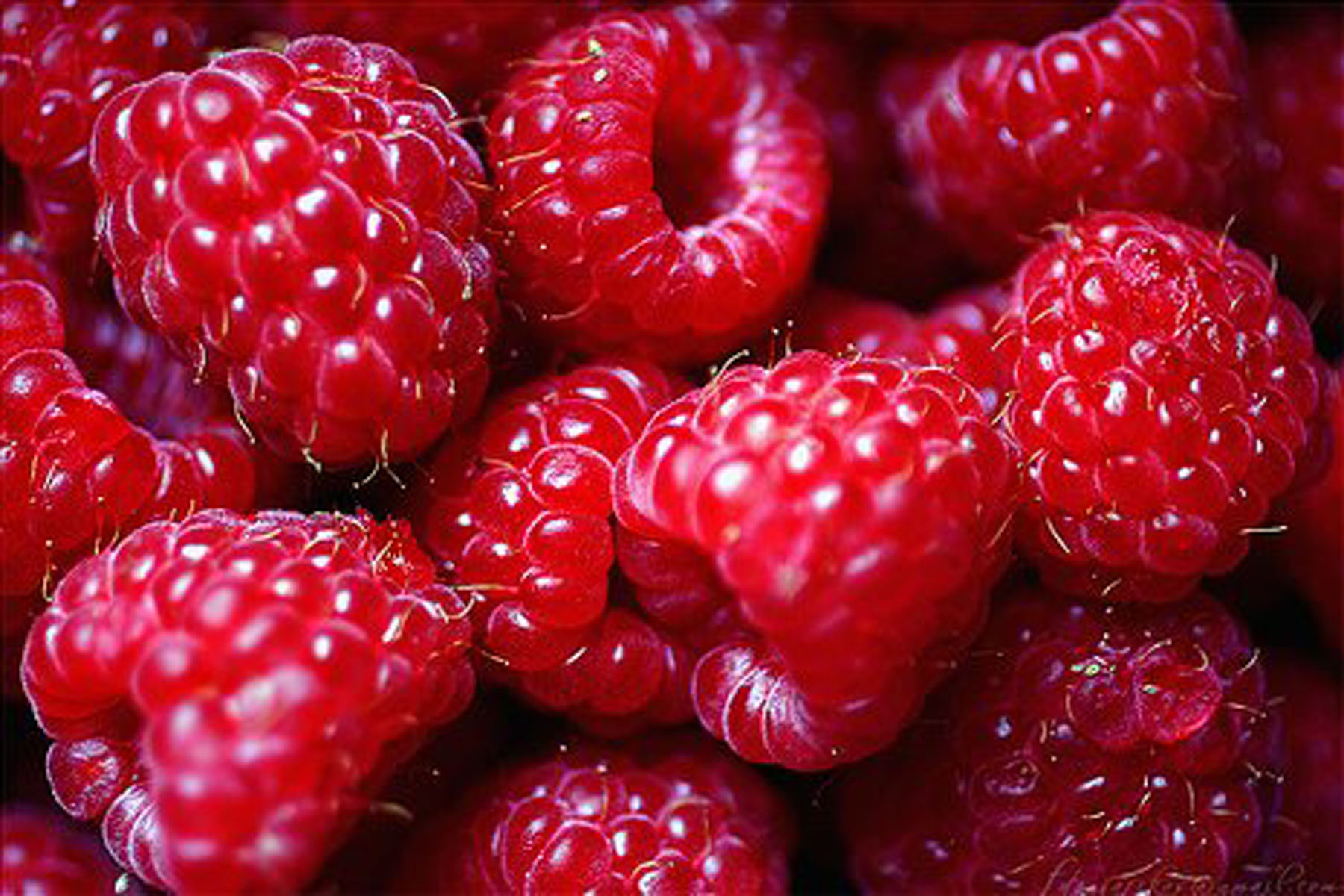 The entire dish is refined sugar and gluten free, plus it is super easy.
Crust:
1 1/2 cups ground almonds
3 Tbs. butter
2 Tbs. honey
1/8 tsp. cinnamon
Raspberry layer:
3 -1/2 pints (or cups) Red Dog Farm Raspberries
1/2 cup honey
2 Tbs. freezer jam pectin
Cheese layer:
2 logs chevre cheese
1/4 cup honey
1/2 tsp. vanilla
Crust:
Grind the almonds in a food processor until fine. Add in the melted butter, honey and cinnamon and mix well. Press into a buttered 10″ cake pan. Bake at 350 degrees for 10 minutes, or until barely browned. Remove from the oven.
Berry Layer:
Meanwhile, pull out the best 15 berries and reserve. Take the remaining berries and mash in a sauce pan. Add the honey and stir well. Add in 2 Tbs. freezer jam pectin and stir vigorously for 3 minutes. Set aside.
Cheese layer:
In the food processor, add the cheese, honey and vanilla. Mix well. Spread the cheese mixture evenly on the crust.
Assembly:
Dot the cheese with the whole berries. Pour the mashed berry mixture over the top of the whole berries and smooth. Chill in the fridge for 2 hours before serving. If you are pinched for time, 20 minutes in the freezer also does the trick.