Ratatouille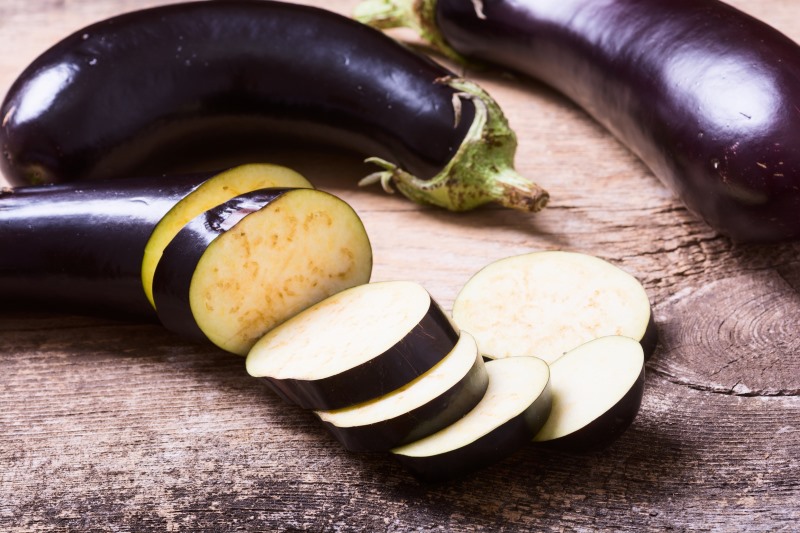 1/4 cup olive oil
1 medium eggplant, peeled and cut into 1-inch cubes ( 1 lb)
1 lb zucchini, cut into 1-inch cubes
2 tablespoons olive oil
1 1/2 cups onions, sliced
2 large Red Dog Farm red bell peppers, cut into 1-inch squares
3 garlic cloves, chopped
salt & fresh ground pepper, to taste
1 1/2 cups fresh Red Dog Farm Tomatoes, chopped seeded peeled
2 -3 sprigs fresh thyme
1 bay leaf
1/4 cup fresh basil, chopped
Saute the eggplant and zucchini in 1/4 olive oil in a large skillet or Dutch oven over high heat until the vegetables are golden and just tender, about 10 to 12 minutes.
Remove the vegetables and reduce the heat to medium-high. In the same pan, cook until the onions in 2 T olive oil until slightly softened.
Add red peppers and garlic then cook, stirring occasionally, until the vegetables are just tender but not browned, 8 to 12 minutes.  Season with salt and pepper to taste.
Add: tomatoes, thyme and bay leaf. Reduce heat to low, cover, and cook 5 minutes. Add the eggplant and zucchini and cook until everything is tender, about 20 minutes more. Taste and adjust the seasonings. Stir in basil and serve.