Pancetta and Greens Frittata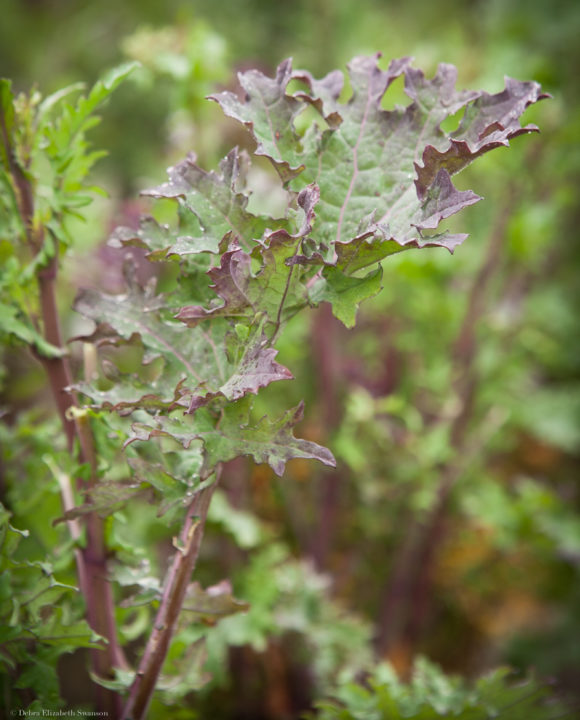 2 tablespoons extra-virgin olive oil
3 ounces pancetta or 3 strips bacon, cut into 1/2-inch pieces
1/2 lb. Red Dog Farm Stir-fry Mix, sliced thin
8 large eggs, beaten
1 cup shredded Asiago or Parmesan cheese
1/2 teaspoon freshly ground pepper
1 bunch Red Dog Farm fresh Chives
Position rack in upper third of oven; preheat broiler.
Heat oil in a large broiler-safe nonstick skillet or cast-iron skillet over medium-high heat. Add pancetta (or bacon) and cook, stirring frequently, until crisp, 2 to 3 minutes. Reduce heat to medium. Add greens and cook, stirring, until they are just beginning to wilt, about 1 minute.
Meanwhile, whisk eggs, cheese, chives and pepper in a bowl. When the greens are just starting to wilt, pour the egg mixture over the ingredients in the pan. Using a spatula, carefully scrape the eggs from the edges to the middle of the pan as they cook, allowing uncooked egg to flow under, about 3 minutes. When the eggs are nearly set, place the skillet under the broiler until the top is cooked and the eggs are slightly browned, about 2 minutes. Let stand 5 minutes.
To release the frittata from the pan, run a rubber spatula around the edge, then underneath, until you can slide or lift it out onto a cutting board or serving plate. Cut into wedges and serve.