Mustard Greens and Escarole Gratin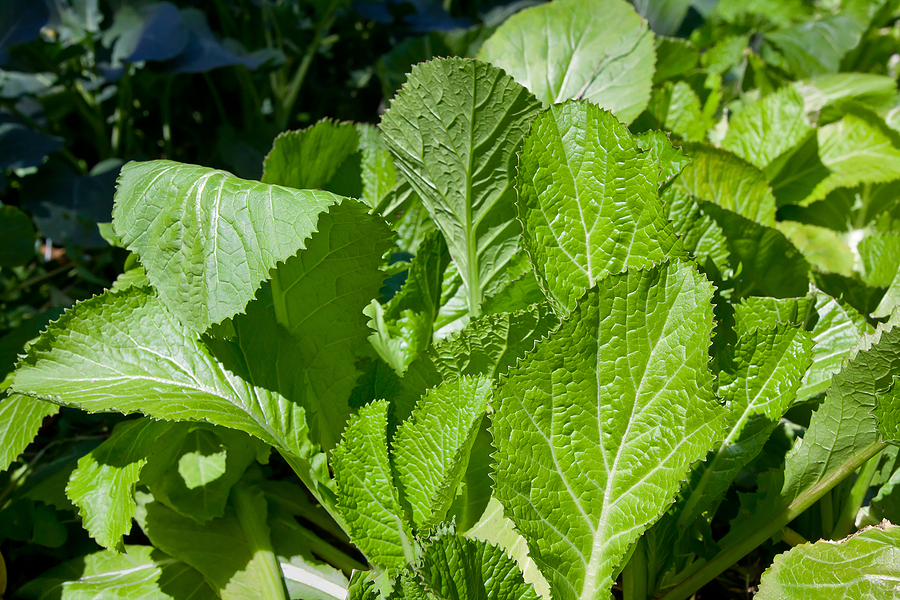 1 pound Red Dog Farm Mustard Greens and Red Dog Farm Escarole* (approx. 1 bunch of mustard greens and 1/2 head Escarole)
1 tablespoon unsalted butter, plus extra for baking dish
3 whole eggs, beaten
10 ounces ricotta cheese
2 ounces grated Parmesan (approximately 1/2 cup)
1/2 teaspoon kosher salt, plus extra for garlic and mushrooms
1/4 teaspoon freshly ground black pepper
2 cloves garlic, minced
12 ounces mushrooms, sliced
*Use the outer leaves of escarole for cooking. The inner leaves are super tender, and even if you don't like bitter flavor, they easily substitute lettuce in salad.
Preheat the oven to 375 degrees F. Wash the mustard greens and escarole thoroughly, roughly chop and pat dry. Butter a 9 by 11-inch or 2 1/2-quart baking dish and set aside. In a large mixing bowl whisk together the eggs, ricotta, Parmesan, salt, and pepper. Set aside. In a large skillet, melt the butter. Add the garlic, mushrooms, and a pinch of salt and cook until the mushrooms give up their liquid, approximately 5 to 6 minutes. Add the greens and cook until they are wilted, approximately 3 to 4 minutes. The greens will reduce to less than 1/4 of their original volume. Remove the pan from the heat.
Add the greens to the egg and cheese mixture and stir to thoroughly combine. Pour into the prepared baking dish, place on the middle rack of the oven and bake for 35 to 40 minutes. Allow to cool for 5 minutes and serve.