Maple Roasted Pumpkin Salad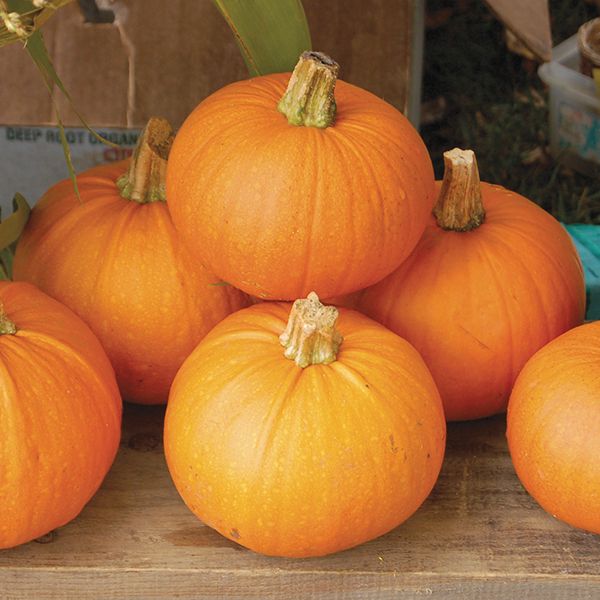 1/4 cup pepitas (hulled pumpkin seeds)
1 Red Dog Farm Pie Pumpkin peeled, seeded, and cut in 1 1/2-inch chunks
5 tablespoons olive oil
6 Red Dog Farm Garlic cloves, unpeeled
1/4 to 1/2 teaspoon red pepper flakes
Coarse salt and black pepper
2 tablespoons plus 1 teaspoon pure maple syrup
3 tablespoons fresh lime juice
1 tablespoon Dijon mustard
1 head Red Butter Lettuce
6 ounces feta cheese
Preheat oven to 450 degrees. Spread pepitas on a large rimmed baking sheet; toast in oven, tossing occasionally, until fragrant and beginning to brown, 5 to 7 minutes. Set aside.
On a large, rimmed baking sheet, toss pumpkin with 2 tablespoons oil, garlic, red pepper, salt, and black pepper. Roast, tossing occasionally, until pumpkin is tender, 25 to 30 minutes.
Remove garlic cloves from sheet pan; set aside. Drizzle pumpkin with 2 tablespoons maple syrup; toss to coat. Return to oven and continue roasting, tossing occasionally, until pumpkin is glazed, 5 to 10 minutes more; let cool.
Meanwhile, cut off root ends of garlic cloves; squeeze out garlic and mash to a paste with the side of a knife. Transfer to a large bowl. Add lime juice, mustard, and remaining maple syrup; season with salt and pepper. Whisking constantly, add remaining oil in a steady stream; set aside. Add lettuce and pumpkin and toss to combine. Serve salad sprinkled with toasted pepitas and crumbled feta cheese.