Grilled Chicken Salad with Strawberries & Snap Peas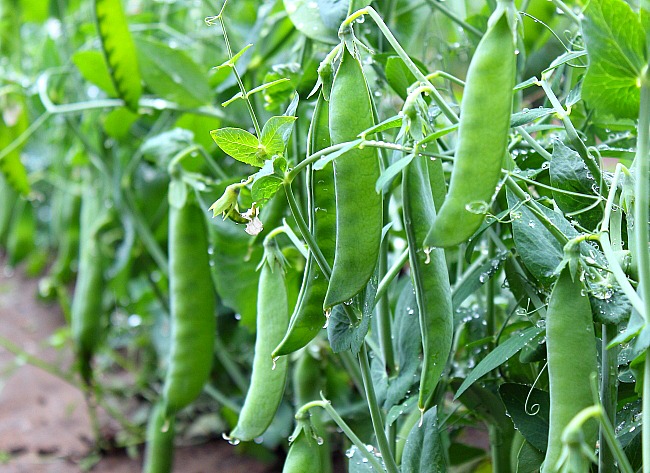 8 ounces fresh Red Dog Farm Sugar Snap Peas, stringed/trimmed and rinsed
1 pound thinly sliced boneless, skinless chicken breast
About 3/8 teaspoon kosher or coarse salt
Freshly ground black pepper
3 tablespoons olive oil
1 pint Red Dog Farm Strawberries, hulled, then cut into bite-size pieces
1 medium Carrot, grated (about 1 cup, loosely packed)
2 tablespoons balsamic vinegar
Fill a large bowl with water and ice. Steam or boil the sugar snap peas for 3 to 5 minutes, until just tender. Drain them and transfer to the bowl of ice water. Let cool for 5 to 10 minutes, then drain and let dry. Leave small sugar snaps whole; cut medium ones in half and larger ones into 3 pieces.
Preheat the grill for direct heat. For a medium-hot fire, you should be able to hold your hand about 6 inches above the coals for 4 or 5 seconds. Sprinkle chicken with about 1/4 teaspoon of the salt and the pepper to taste, then brush with 1 tablespoon of the oil.
Place the chicken pieces on the grill; close the lid and cook for 4 to 6 minutes, turning over the pieces once, until they are cooked through and lightly browned. Transfer to a cutting board and let cool for 10 minutes.
Cut the chicken into bite-size pieces. Transfer to a large bowl and add the sugar snaps, the strawberries and the grated carrot. Sprinkle the balsamic vinegar, the remaining 2 tablespoons of oil and the remaining 1/8 teaspoon salt over the salad; toss gently, making sure to distribute all of the oil and vinegar. Taste, and adjust the seasoning as needed. Serve warm, or cover and refrigerate until ready to serve.