Garlicky Kale with Roasted Carrots and Tahini Sauce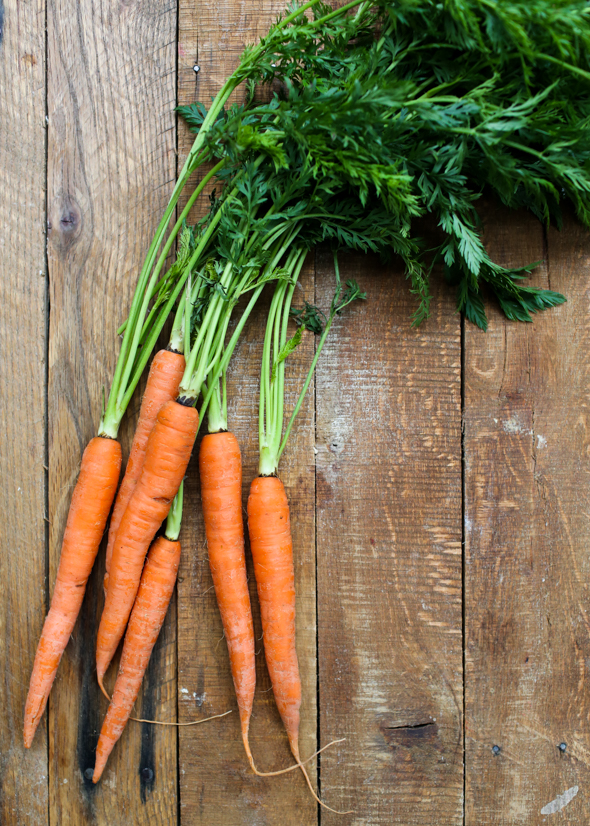 1 cup cooked rice (or ½ cup uncooked)
2 Tbsp. olive oil
1 bunch Red Dog Farm Carrots, cut into 1 inch pieces
1 bunch Red Dog Farm Garlic Scapes (or 2-4 garlic cloves), minced
1 (14.5 oz) can chickpeas, rinsed and drained
1 bunch Red Dog Farm Kale, torn into bite sized pieces (remove stems if you desire)
For the Sauce:
¾ cup tahini
5 Tbsp. lemon juice
At least 1 medium garlic clove, minced
¾ to 1 ½ cups water (depending on desired thickness)
½ to 1 tsp. salt, to taste
Freshly ground pepper, to taste
1 handful of parsley, finely minced (optional)
cayenne, to taste (optional)
Cook rice and set aside. Preheat oven to 400 degrees. Prepare tahini sauce by whisking or blending all ingredients together until smooth. Combine carrots with 1 Tbsp. olive oil. Place on baking sheet and roast in the oven for 10 to 20 minutes (or until browned and fork tender). Stir carrots halfway through cooking time. In a large skillet, heat the remaining 1 Tbsp. oil. Add garlic scapes (or cloves) and saute for 5 minutes. Add kale and cook for another 5 or so minutes. Add 1 to 2 Tbsp. of water if pan is too dry. Add chickpeas and cook until kale is tender and chickpeas are warmed through, about 5 minutes.
In a large bowl, combine cooked rice, kale, chickpeas, and carrots. Add tahini sauce and toss. Enjoy!