Garlic Scape & Gruyere Biscuits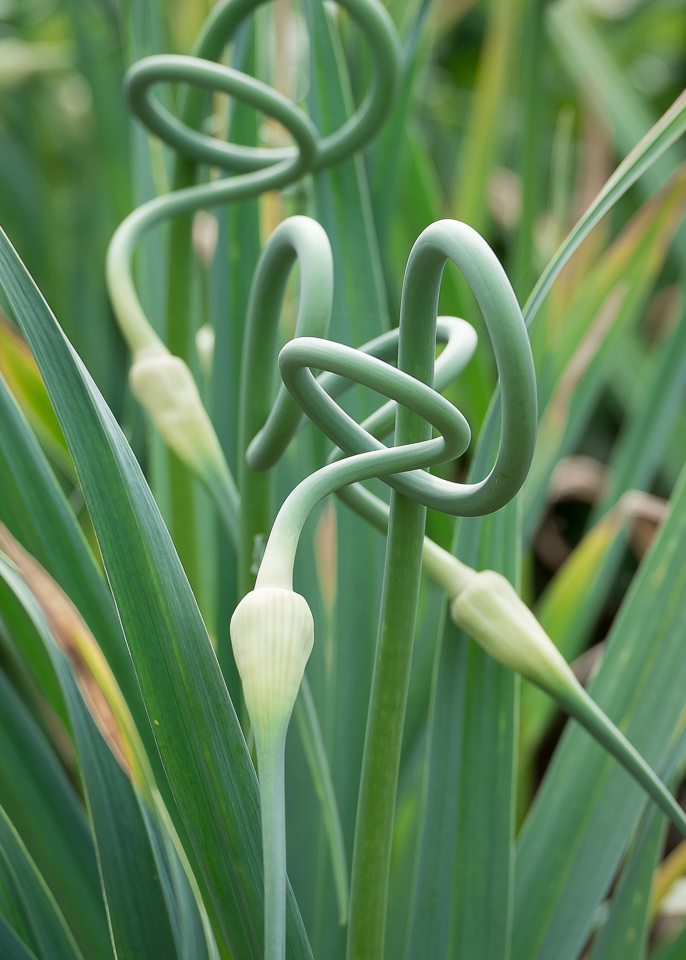 2 cups all purpose flour
1 tablespoon baking powder
1/2 teaspoon sea salt
1/2 teaspoon freshly ground black pepper
8 tablespoons cold unsalted butter, cut into pieces
1 1/4 cups shredded Gruyere cheese
1/4 cup chopped Red Dog Farm Garlic Scapes
3/4 cup buttermilk
2 tablespoons melted butter
Preheat an oven to 400 degrees F and line a baking sheet with parchment paper.
Whisk together the flour, baking powder, salt, and pepper. Add the cold butter and mix the flour and butter together until small, coarse crumbs form. Stir in the cheese and garlic scapes. Add the buttermilk and stir to form large, moist clumps.
Turn the dough out onto a well-floured surface and knead 4 or 5 times, until the dough just holds together. Using floured hands, press the dough together to form a large ball.
Roll out the dough to 1/2-inch thickness, dusting with more flour as needed. Cut out the dough with a biscuit cutter (or wide mouth Mason jar ring) and transfer the rounds to the prepared baking sheet. Gather up the scraps, re-roll and cut out more rounds. Brush the tops of the biscuits with the melted butter.
Bake, rotating the pan halfway through baking, until the biscuits are golden brown, about 20 minutes. Let cool for 10 minutes before serving. Makes 14 biscuits.