Fried Rice with Bok Choi and Carrots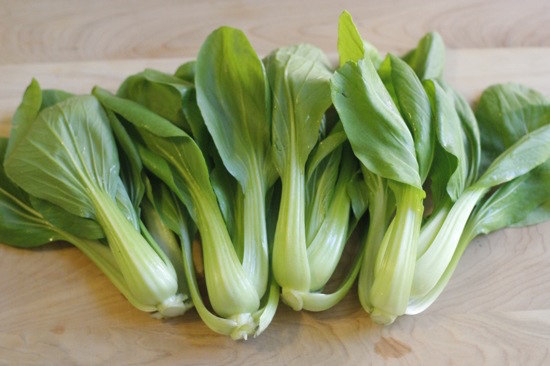 2 c. cooked rice
2 eggs, beaten
1 bunch Red Dog Farm Bok Choi, washed and chopped
1 bunch Red Dog Farm Baby Carrots, diced
1 bunch Red Dog Farm Scallions, diced
1 Tbsp Garlic, minced
1 Tbsp Ginger, minced
1 Tbsp soy sauce
2 Tsp coconut oil
1 Tsp toasted sesame oil
1/2 Tsp pepper
1/4 Tsp red pepper flakes
Heat large skillet or wok over medium-high heat and lightly coat with oil or butter.  Add beaten eggs and a dash of black pepper.  Cook and scramble egg for about 1 minute.  Remove cooked eggs and set aside.  Wipe skillet/wok if necessary.
2. Add coconut oil to skillet/wok.  When oil is hot, add garlic, ginger, onion and carrots.  Cook for about 3 minutes; stir frequently.
3. Add bok choy (stems first, then leaves right at the end) and cook for about 3-4 minutes; stir frequently.
4. Add remaining ingredients: rice, soy sauce, sesame oil, pepper flakes, and salt and pepper to taste. Add in the scrambled eggs and toss mixture for about 3 minutes until ingredients are evenly distributed.