Crispy Shallots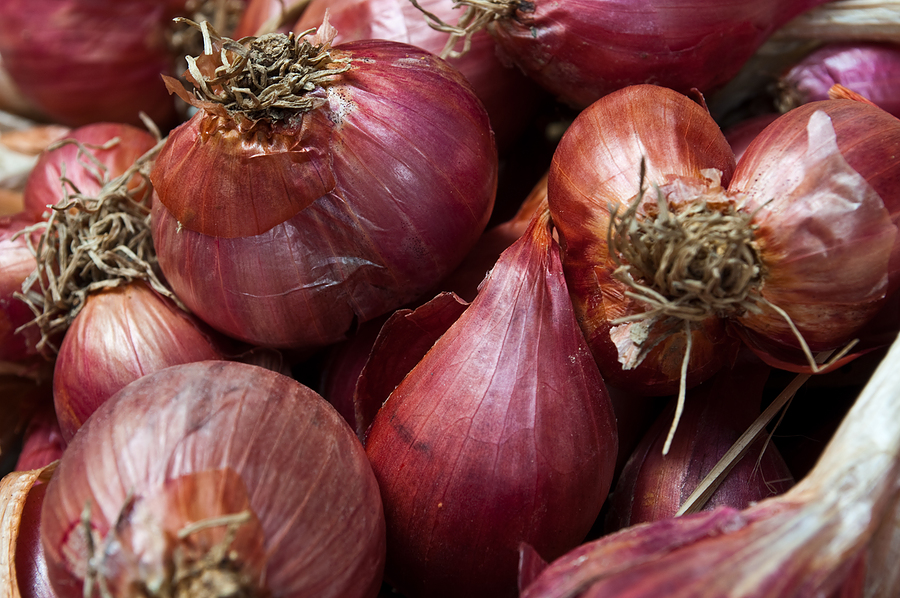 These crispy shallot slices are fantastic sprinkled over chops and burgers, and just as good on salads or steamed vegetables. The trick is to start in cold oil and cook them slowly. They may be made several hours ahead, or even the day before. The flavorful cooking oil may be saved and used for other recipes.
3/4 cup vegetable oil
2 large Red Dog Farm Shallots, peeled and sliced lengthwise about 1/8-inch thick
Salt
Put oil in a small saucepan. Add shallots and place pot over medium heat. Cook gently, stirring occasionally, for about 15 minutes (turn down heat if they seem to be coloring too quickly), until they gradually become brown.
Place a fine-meshed sieve over a bowl. Transfer shallots to sieve and let drain well. (Save oil for another purpose.) Blot shallots on paper towels. They will become crisp as they cool. Sprinkle lightly with salt.