Creamy, Smoky Whipped Rutabaga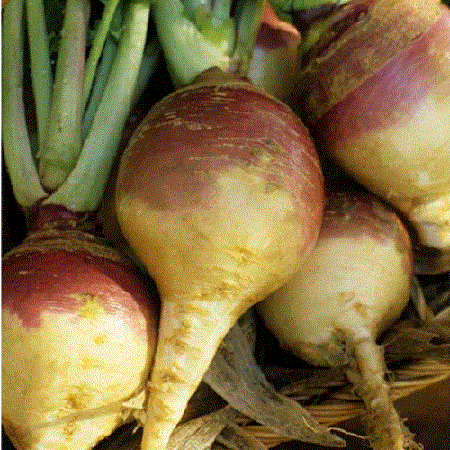 1-2 medium Red Dog Farm Rutabagas
1 tbsp butter
2 Red Dog Farm garlic cloves, peeled and roughly chopped
3/4 tsp salt
1/2 cup milk
2 oz cream cheese, cut into small chunks
1 tbsp olive oil
1 tsp smoked paprika
Freshly ground black pepper
Peel rutabagas, half, and cut into small slices about 1 inch thick.
Heat the butter in a large, heavy pot, set over medium heat. When the butter has melted, stir in the chopped rutabaga and the garlic. Stir to coat the vegetables in butter, then sprinkle them with the salt. Pour in the milk and bring to a simmer, then turn the heat to low and cover the pot. Cook for 30 minutes, or until the rutabaga is very tender and can be easily pierced with a fork. Turn off the heat and remove the lid. Let the vegetables cool for about 5 minutes.
At this point you can either leave the rutabaga in the pot and use a hand mixer or potato masher to whip it, or you can transfer it to the bowl of a stand mixer and use the paddle.
Drop in the cream cheese and use the hand mixer or stand mixer to mash it into the vegetables. The rutabaga will crumble then slowly turn into a mashed potato consistency. Add the olive oil and smoked paprika and mix thoroughly. Taste and add more salt and some black pepper, if necessary. Serve warm.