Chard Cakes with Sorrel Sauce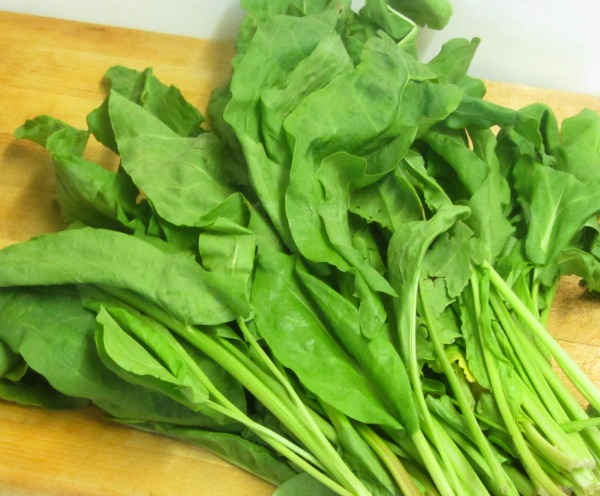 1 1/2 c Red Dog Farm Sorrel leaves
1/4 c Greek yogurt
1 garlic clove, crushed
1 1/2 tbsp olive oil
1/4 teaspoon Dijon mustard
Salt
pepper
1/2 lb Red Dog Farm Swiss Chard
1 tbsp pine nuts
2 ounces pecorino, coarsely grated
1 egg
3tablespoons dried white bread crumbs
Mixture of vegetable oil and olive oil, for frying
In a food processor or a blender, place sorrel, yogurt, garlic, 2 tablespoons olive oil, the mustard and salt to taste; process until it is bright green. Taste and add salt, if desired. Refrigerate until needed.
Toss chard leaves into boiling water and simmer 3 minutes. Drain the chard and allow to cool slightly. Once cool enough to handle, squeeze out as much water as possible. Chop leaves roughly and put in a medium bowl.
In a small skillet, fry pine nuts in 1/2 tablespoon olive oil for 1 minute, or until light brown. Add nuts and oil to the chard, followed by the cheese, egg, bread crumbs, 1/4 teaspoon salt and pepper to taste. If mixture is very soft and sticky, add more crumbs.
Pour enough frying oil into a large skillet to come 1/4 inch up the sides. Shape chard mixture into eight patties roughly 2 inches in diameter and 5/8-inch thick. Fry them for about 3 minutes on each side, or until golden brown. Place on paper towels to absorb oil. Serve warm or at room temperature, with sauce on the side.