Buttercup Squash Coffee Cake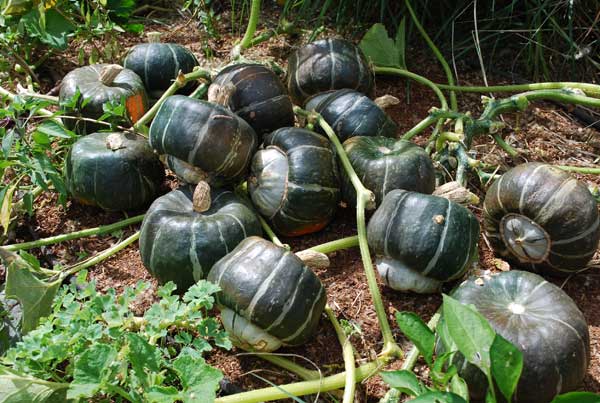 CRUMB:
1/4 cup packed brown sugar
1/4 cup sugar
1/4 cup all-purpose flour
1/4 cup quick-cooking oats
1/4 cup chopped nuts
1-1/2 teaspoons ground cinnamon
3 tablespoons cold butter
CAKE:
1/2 cup butter
1 cup sugar
2 eggs
1 cup mashed cooked Red Dog Farm Buttercup Squash
1 teaspoon vanilla
2 cups all-purpose flour
2 teaspoons baking powder
1-1/2 teaspoons ground cinnamon
1/2 teaspoon baking soda
1/2 teaspoon salt
1/4 teaspoon ground ginger
1/4 teaspoon ground nutmeg
Pinch ground cloves
1/2 cup unsweetened applesauce
In a small bowl, combine the first six ingredients. Cut in butter until crumbly; set aside. In a large bowl, cream shortening and sugar until light and fluffy. Beat in eggs, one at a time, beating well after each addition. Beat in squash and vanilla.
Combine dry ingredients; gradually add to creamed mixture and mix well. Spoon half into a greased 9-in. spring form pan.
Spread applesauce over batter. Sprinkle with half of the crumb mixture. Spoon remaining batter evenly over crumb mixture. Top with remaining crumb mixture.
Bake at 350° for 50-55 minutes or until a toothpick inserted near the center comes out clean. Cool for 10 minutes before removing sides of pan.