A Summery Summary in Photos
When I think about a summery summary of the farm, I can't quite find the words. Luckily, photos exist, and my coworkers are really good at capturing the perfect shots. There is so much humor, playfulness, and quiet moments that are never shared outside our big red barn. Below, you'll find some of the "best photos" of the summer, with my own (somewhat interpreted) captions. Enjoy!
-Britta

"Yellow Bucket, Green Bucket"
Photo by Flycatcher

"Sweet Victory"
Photo by Mermaid Man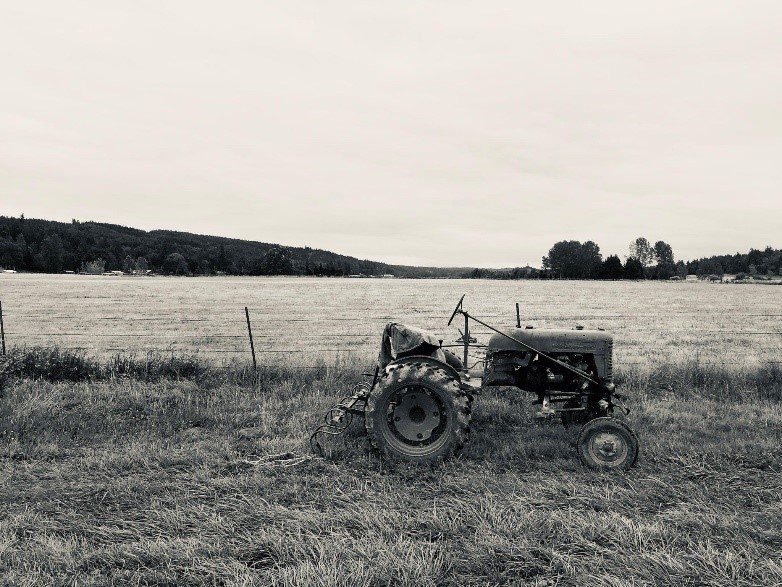 "Resting Souls" by Phoenix
The following are a photo series featuring our sandwich board, which you may have seen if you've driven by the farm. We have two of them, and each week the old one gets brought inside, while the new one goes out with a message for the public. Sometimes, the letters on the old board get rearranged while it sits in the Packshed. Here are the creative twists on the sandwich board, never before seen by the public.

Original:
Bury Yourself in Berries!

Original:
You Gotta Try our Delicata Squash!

"A Drop of Shade"
Photo by Medusa

"The Best Price Is"
Photo by Butternut
"Cargo"
Photo by Flycatcher
"The Sweetness of Silence"
Photo by Butternut