Field Crew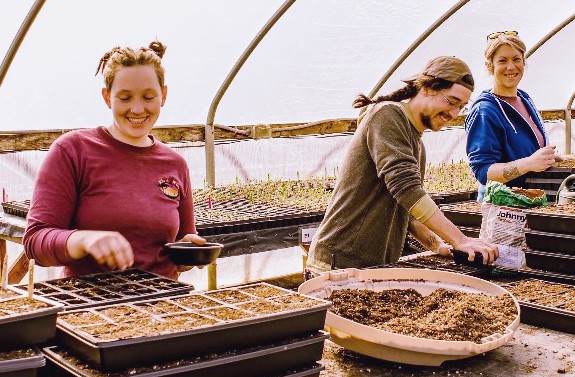 About our 2024 Field Crew Positions
Full Time: 40 hours per week
Seasonal: 4/29 or 6/3 through at least 10/27 (prefer through 12/29)
Schedule: Monday- Friday
We are looking for smart, tough and detail-oriented laborers to join our 2024 farm crew. There are several positions open, with a range of start and end dates. Ideal candidates will possess a strong interest in food and farming, enjoy working on a team, and be ready for a challenge.
Applications are reviewed as they are received.
Responsibilities
The primary responsibilities are to harvest, wash and pack produce
Utilize and update paperwork to record tasks completed
Perform field work including but not limited to transplanting, hand weeding, hoeing, and moving irrigation
Perform some of the following non-field work seasonally or based on interest/experience: greenhouse work, plant starts, deliveries, tractor driving, farmers market and farmstand stocking
Background and Skills
One season previous farm experience preferred but not necessary
Flexibility and desire to learn new methods and farm systems
Good communication skills
Energetic, fun and motivated personality
Excellent work ethic and positive attitude
Team player able to work with all kinds of people
Strong back and knees
Ability to work outside in all weather conditions
Willingness to fully commit to the farm for the season
Compensation
$16.28- 18.50 per hour DOE, as well as veggies from our fields. Paid sick leave (one hour for every 40 hours worked). Time-and-a-half overtime pay for hours over 40 per week. Gear stipend. Weekly group lunch with all farm employees. Housing is not included, but we help new hires find housing by posting flyers and reaching out to our connections in the community. Employees who return for multiple seasons will receive an annual performance-based raise as well as an opportunity to increase/ refine responsibilities matching their commitment to the farm.